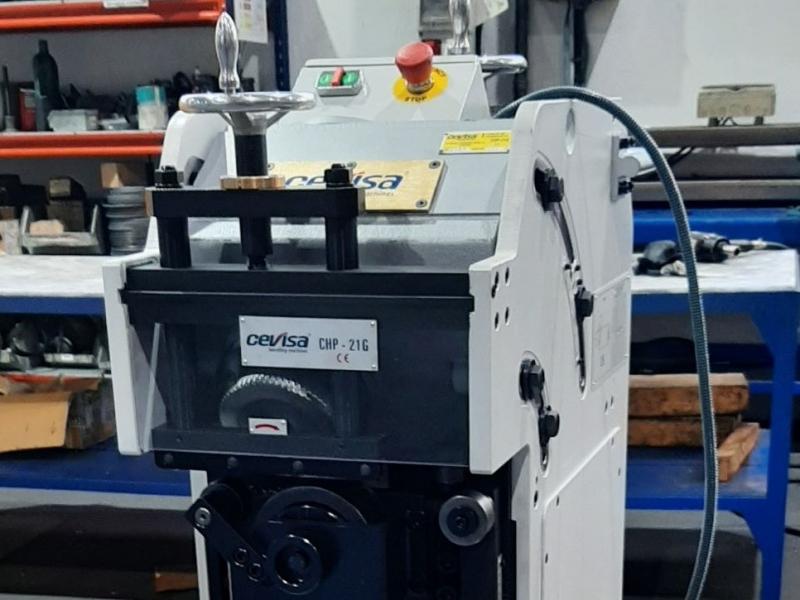 Wednesday, September 23, 2020
After a demonstration in our facilities last Friday, Enimar S.L. already profits from their brand new CHP 21G.
For a new project in the field of renewable energy, the company Enimar S.L. purchased a CHP 21G to make bevels in preparation for welding in parts for the manufacture of wind towers.
The components are made from S355 steel of varying strengths and a relatively complex configuration. The side of one of the parts to be bevelled had a radius of approx. 3000 mm. No problem for our CHP 21G, which guides the part inwards, maintains the radius and leaves a uniform result.
Thanks to our partners BETA RIOJANA DE SUMINISTROS, S.L. it was a very pleasant visit with a satisfactory test and the acquisition of another satisfied customer.