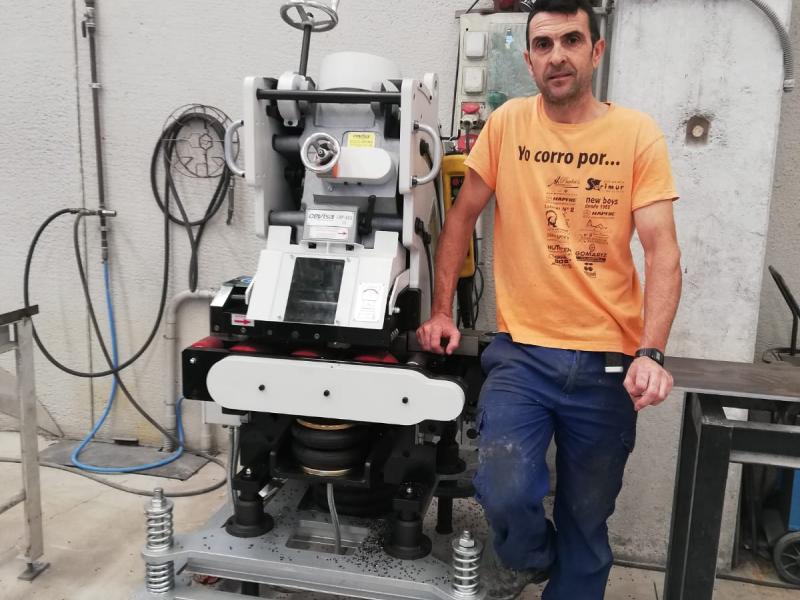 Tuesday, February 4, 2020
Bortubo started in 1987 at its former location in San Javier (Murcia) with a small production plant for curbs and concrete pipes with a diameter of 300-600 mm. In 1993 the production was moved to the current location in Fortuna (Murcia). Today, the company has a constructed area of ​​21,383 m², which corresponds to four warehouse and office buildings, 161,647 m² for material collection and 418,215 m² of land.
The project which is currently being carried out in Mallorca, is placing a large sewage collector with a diameter of 2000 mm below the town center. Piling is used when roads or rails are underpassed and generally difficult to implement tunnel openings where it is not possible to create easily an open trench. This technique is also economically advantageous in processes based on the depth of the trench or other difficulties. In this case,
CEVISA helps with the elaboration of the connections, since the ends of the pipes are designed in such a way that they allow a flexible connection that gives tightness. It is particularly important that all adhesive surfaces that transfer the load during commissioning are flat and free of irregularities that can cause the concentration of high local forces. The groove of the pipe is formed by a steel sleeve and built into the pipes during the manufacturing process so that its connection is firm, to be properly connected to the pipe reinforcement.
At this place we waht to thank you for the reception in your company and we the demonstration that chamfers are not only required for the preparation of welds.
Another happy customer!